One Planet Production
We fight climate change by reducing our carbon footprint even as our business grows.
To help keep the world within 1.5°C of warming as to avoid the worst impacts of climate change, we need to work together to make drastic reductions in carbon emissions. That is why we have committed to reduce our emissions by 50% by 2030. This can only be done by looking at every area of our business including:  
Increasing our use of lower impact materials 

 

Powering our operations by renewable energy 

 
Improving energy efficiency of production 

 

Ensuring products last for longer 

 

Engaging consumers in reducing their impact and supporting stronger regulations

 
In addition, because we know these reductions will take time, we have committed to taking full responsibility for the remaining emissions by going climate neutral in 2021.  

Materials
The largest part of a product's environmental footprint, including carbon emissions and water use, comes from the production of materials. That we know. So, by focusing our efforts on this stage of the product lifecycle we can make a big impact. 
Recycled materials
When we use fabric made from recycled fibers instead of newly produced fibers, we're reducing the use of natural resources, what's more, it takes less energy and water. Haglöfs recycled fabrics and insulation are made by taking waste from one industry to create brand-new products for outdoor use. This way waste, such as plastic bottles, can be reduced along with the need for virgin materials. The proportion of recycled materials in our collection is growing season by season, and our goal is to use 100% recycled or renewable materials in our main fabrics by 2025.  
Natural materials
Just because a material is natural does not necessarily mean it has an overall lower environmental impact than synthetic materials. Natural materials also need resources to grow and be processed so it is important to choose wisely. 
Cotton
100% of the cotton we use is organic cotton, a natural, renewable and biodegradable fiber. Organic cotton benefits both cotton producers and the environment by avoiding the harmful effects of pesticides and fertilizers used in regular cotton production. 
Hemp
Hemp is the strongest cellulosic natural fiber and is resistant to degradation from sun and water. Using hemp as a textile fiber means low impact manufacturing, since the plant does not require pesticides and little to no water input and actually improves the soil where it is cultivated. Hemp is used in several of our t-shirts.  
Lyocell/Tencel
Lyocell is a biodegradable semi-synthetic fabric, a form of rayon, that is commonly used as a substitute for cotton or silk. The fabric is composed primarily of cellulose derived from wood. As one of the newest cellulose fabrics, Lyocell improves on the production methods used to make rayon:  more efficient, uses fewer toxic chemicals and produces less waste making it better for the environment. Lyocell is used in several of our t-shirts.  
BLOOM™
Algae-based BLOOM FOAM™ is a novel way of tackling pollution in some of the world's waterways. Rising global temperatures and excessive nutrient run-off from wastewater treatment facilities and farming can cause uncontrolled algae growth. When algae take over a waterway, the light and oxygen needed for aquatic life are blocked. By harvesting the algae, waterways can be given a fresh lease of life and the algae can be used as an ingredient in foam, reducing the reliance on virgin petroleum-based foam. We use BLOOM FOAM™ in our Duality footwear.  
Animal based materials
All animal-based materials used in our products must meet the requirements in our Animal Welfare Policy by sourcing from suppliers that are adopting best practices in relation to animal welfare and ecosystem and biodiversity protection 
Down
100% of the down we use is certified by the Responsible Down Standard (RDS) to help ensure that no live-plucking or force-feeding of the birds has occurred in our supply chain. Certified products are third-party audited along every step of the chain from farm to warehouse. as well as fully traceable via the Track my down system.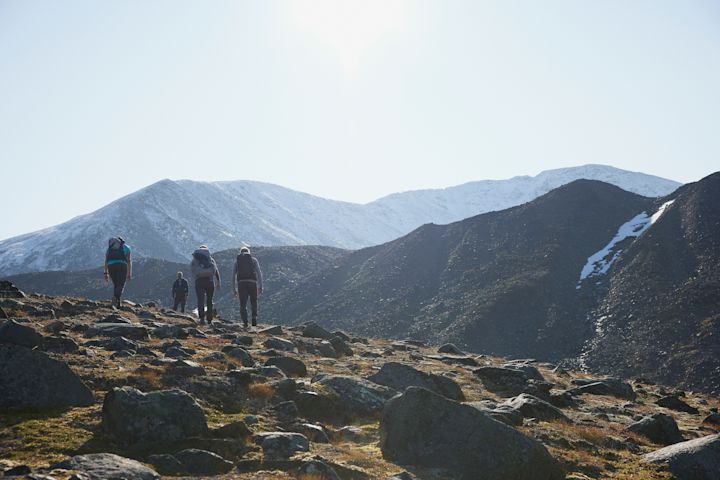 Wool
The wool we use is currently mulesing-free, and we aim to certify all our wool to the Responsible wool standard (RWS) by 2022. The RWS not only ensures animal welfare standards are upheld but also verifies responsible management of the land the sheep are grazed on.  
Leather
100% of the leather Haglöfs uses comes from tanneries which have been assessed by the Leather Working Group Leather Working Group (LWG) for their environmental management systems. The audits confirm the tanneries are handling chemicals responsibly, they are minimizing water and energy use and that they have systems in place to ensure the final leather product meets European chemical standards. 
Low impact dyeing techniques
Although synthetic fibers have only been around for about 60 years, they are dyed using a process that's been around for centuries. This process, where the fabrics are dipped in dye baths, coloring the outside of the fibers, was pioneered long before synthetic fabrics were invented and is more suitable for natural fibers such as cotton and wool. The process uses lots of energy and creates large amounts of wastewater.  
Solution-dyed fabrics on the other hand, have the color added to the material right at the very start - when the fibers are being created and spun. This process eliminates the need for baths of dye - reducing water consumption, energy use and the risk of dyed water contaminating the local environment.  
You'll find solution dyed fabrics in many of our footwear styles along with a growing number of Gore-Tex jackets.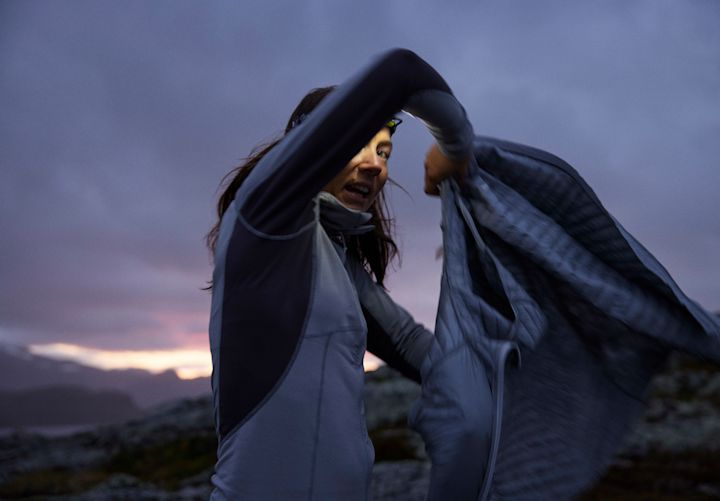 Packaging
Packaging helps ensure that our products arrive to the consumer in the best condition possible. We use a limited amount of product packaging restricted to shoe boxes with 90% recycled, FSC certified cardboard boxes for some of our base layers, and in our retail stores we only use FSC certified paper bags.  
However, we do use plastic bags to protect all our products on their journey from factory to consumer. 
Here we are working on reducing the quantity used, improving the material by moving to recycled  and are working to  address the question of recyclability through European Outdoor Group's Single Use Plastic project, 
Factories
It is essential to combine better material choices with good factories. After all, recycled fabric or organic cotton made in a factory which sends its untreated wastewater to a local river cannot be classified as a sustainable solution. Responsible chemical, water and energy management is our focus in the factories we work with to ensure we can continue to reduce our overall environmental impacts.  
To ensure we can continue to reduce our overall environmental impact we use industry leading standards to confirm that chemicals, energy, and water are being managed responsibly in the factories making our materials. 
Higg Index
The Sustainable Apparel Coalition (SAC) is an industry-wide group of more than 400 leading brands, retailers,  suppliers and not-for-profit organizations, all collaborating to increase transparency within our industry and reduce the total environmental and social impacts of its products around the world. 
The focus of the SAC has been the development of the Higg Index – a suite of tools which can help a brand  assess the sustainability of a product throughout its entire life cycle - from raw materials and design solutions to  production and end of use.  
We use the Facilities Environment Module (FEM) with our factories to help us to collect data on how factories are managing areas like chemicals, water and energy use which then allows us to develop plans to tackle the highest impact areas.  
Chemicals
We require that our products, and the raw materials used to construct our products, are manufactured with regard for the safety of consumers and factory workers, as well as the wider environment. The management of chemicals in the supply chain directly impacts these areas. Haglöfs Restricted Substances List (RSL) provides details of chemicals and other materials that are restricted by us, and allowable chemical limits for our products. We require that our suppliers use industry best practices to proactively manage chemicals, meeting the requirements of the RSL and relevant regulations in the markets in which we operate as well as providing safeguards for consumers, workers, and the environment. For more details, have a look here.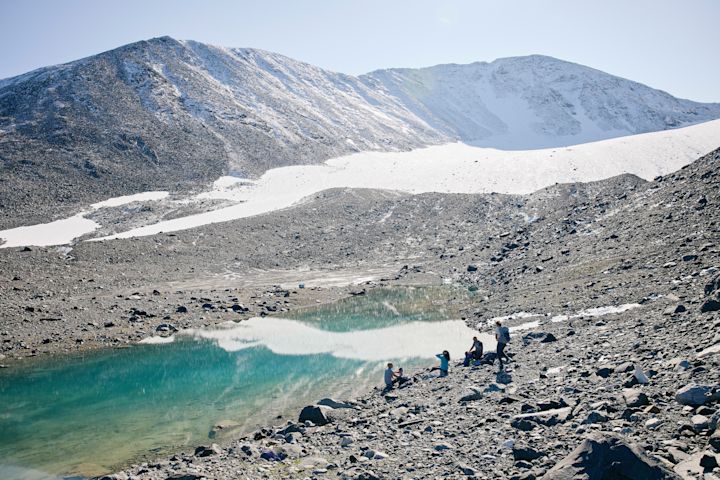 bluesign®
bluesign® is an international standard developed with the goal of eliminating harmful substances right from the beginning of the manufacturing process, reducing the impact on workers and on the environment, ensuring responsible use of resources and guaranteeing the highest level of consumer safety. Haglöfs has been a bluesign® system partner since 2008 and the majority of our materials are bluesign® approved. 
When a product contains more than 90% approved fabrics and 30% approved accessories and trims, it is awarded the bluesign® product label.  
Phase-out of PFCs
Over several seasons now we have been transitioning to PFC (fluorocarbon) free durable water repellent (DWR) treatments. PFCs typically used in older DWRs are effective at repelling water and dirt, and so were used to increase the lifespan and functionality of a wide range of door products. However, these treatments contain persistent chemicals which might cause damage to the environment, and bio-accumulate in human tissue. 
We have converted over 95% of our range to contain either PFC free DWR or no DWR at all. The remaining styles are those styles containing Gore-Tex fabrics which demand the highest standards in performance and durability, and where alternative options evaluated have yet to meet the performance criteria.  
Gore have set a timeline for phasing out fluorocarbons in their DWRs which has been aligned with Greenpeace, read more about it here 
Anti-odor treatments
Anti-odor treatments have long been used in outdoor clothing to keep away bad smells for longer reducing the need to wash clothes so regularly. Often, manufacturers use anti-bacterial agents to kill the bacteria that are responsible for producing bad odors. However, these anti-bacterial treatments don't just kill odor generating bacteria – they may also pose a threat to other living organisms as they rarely stay in the garment forever. For many years we have chosen to use anti-odor treatments, that are not anti-bacterial, on our clothing.   
Microfibers
Over the last couple of years, the scale of the problem of microfibers has started to become clearer, with reports of these tiny particles found in lakes, rivers, and seas around the world. Studies have also indicated that microfibers have started entering the food chain through plankton and other aquatic animals. The global textile industry is a major contributor of microfibers and it is our responsibility as an industry to be part of the solution.  
Since 2017, we've stocked the "Guppy Friend" laundry bag in our online and brand stores. This bag helps collect microfibers from garments during the laundry process. Even if this is not a long-term solution, it reduces the release of microfibers immediately, while research continues to better understand how it can be controlled.  
Some of the research needed is being carried out by the Microfibre Consortium of which Haglöfs is a member. The project has made significant progress in developing and approving the first internationally recognized testing method which will help make comparisons across different studies possible.  
Transparency
To manage and make improvements in supply chain the first step must be understanding what factories are used.  We have fully visibility of our cut and sew factories as well as any additional factories used for supporting processes such as printing and embroidery, and because we control tightly the performance and quality of our products, we mainly use nominated materials suppliers.  It is also vital to maintain a stable factory base, focusing on long-term relationships, allowing trust to be built and improvements to be made over time.  We update and publish our factory list on a yearly basis the details of which you can find here.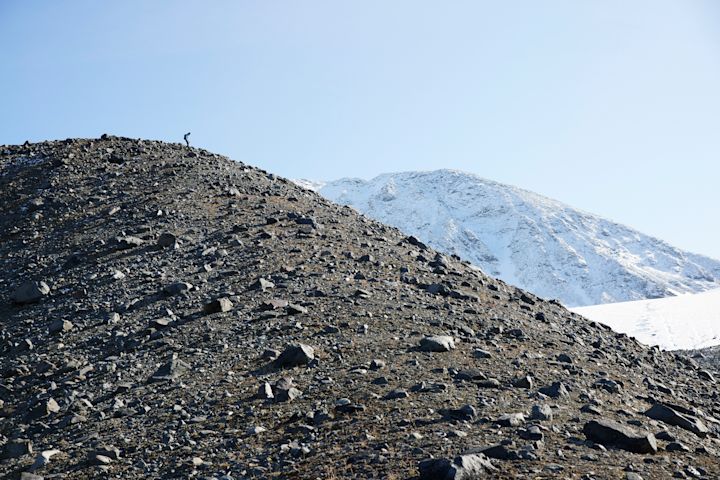 Operations
From renewable energy contracts to careful logistics planning, we are always looking for ways to reduce the environmental impact of our own operations.  
Energy 
The energy used in our stores, offices, and warehouses, contributes to our carbon footprint.  Most of our facilities are based in Sweden where we only use renewable energy and aim to convert the remainder of our operations to renewable by 2022.  
Logistics
Logistics accounts for most of the greenhouse gas emissions from our own operations. These are the emissions associated with the transportation of our products from the factories to our warehouses and beyond. Air freight has a disproportionately large contribution, so we focus on reducing this with most product coming from Asia by sea and moving within Europe by truck.